DALLAS — The Buffalo High School yearbook staff has been recognized by Balfour Yearbooks with the Best recognition for its outstanding contribution to scholastic journalism. The Buffalo High School yearbook is featured in the 2019 Yearbook Yearbook. The yearbook adviser is Ryan McCallum.
"Congratulations on creating a book that documents the history of your school while telling the unique stories of your students," Julia Copeland said. "It is an extraordinary accomplishment to be recognized as the best of the best of the best. By being included in this 33rd edition of Yearbook Yearbook, your outstanding designs, coverage, writing, and photography will serve as examples for staffs across the nation."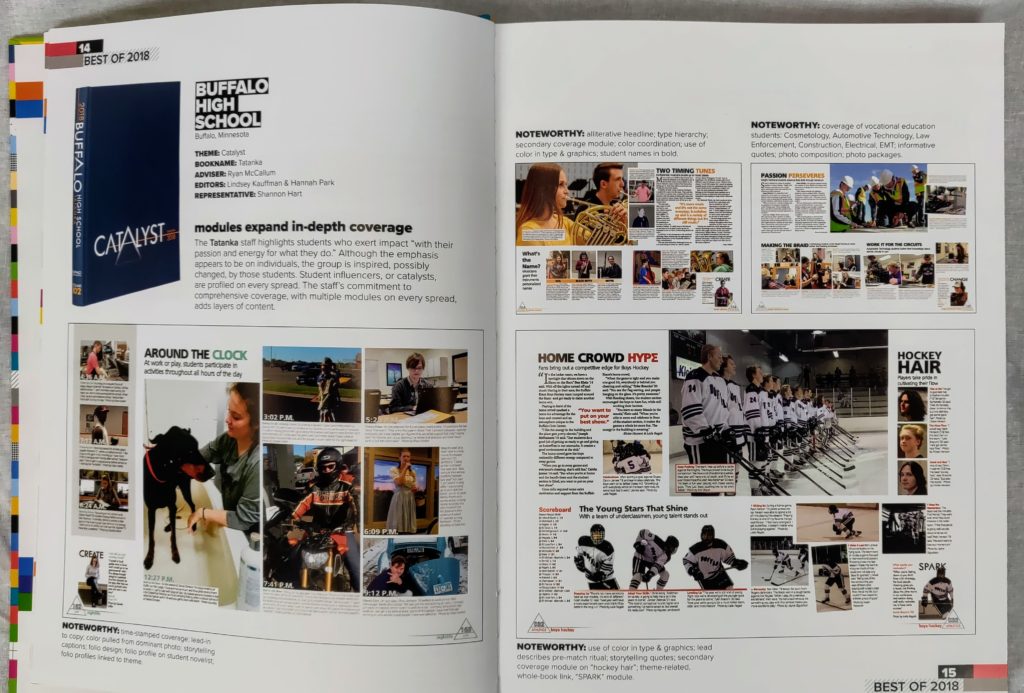 Yearbooks published by Balfour for the 2017-18 school year were evaluated in one or more of the following areas: theme development, layout design, photo content, secondary packages, and cover design. The 2019 Yearbook Yearbook showcases 2018 yearbooks. Buffalo High School's outstanding work earned Best recognition in Yearbook Yearbook. Balfour honors less than one percent of yearbook staff with this distinction.